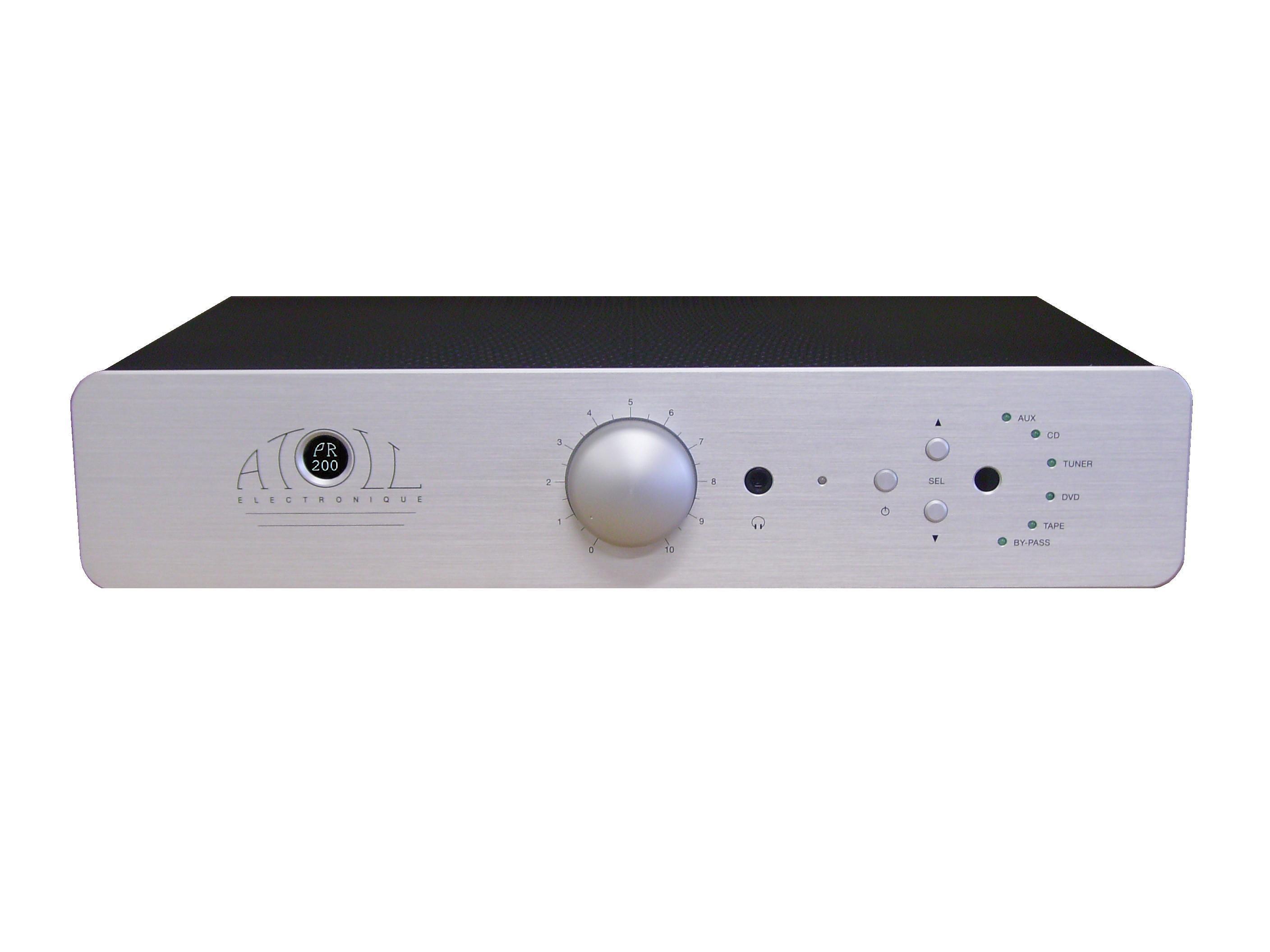 OUR OPINION
The PR200 replaces PR200SE. With this preamp, you enter fully into a musical detailed, full, subtle, beautiful stamps. Best Buy Hi Fi Sound and Reference Video Magazine (for the PR200).
DESCRIPTION
PR100 and PR200 models, evolve in series OS:

* The preamplifiers are becoming all remotely controllable (internal circuits pre-fitted);
* The remote control (sold séprarément) now manages the volume and source selection (including bypass);
* The preamplifiers all have an entry BY-PASS (easy integration in a system home-cinema);
* Internally, the coupling capacitors are MKP technology and source selection is done by relay;
* New Design: LED indication of the sources; standby; solid aluminum knobs.
PR200 is

The PR200 is, thanks to its generous supply goes further, offering highly refined timbres and a stereo image very large.
Power (VA): 330
Total Capacitance (uF): 30 000
Number of entries: 4 + 1 monitor
Input impedance (kΩ): 47
Sensitivity (mV): 500
Rise time (ĩS): 1.3
Bandwidth: 5 Hz – 200 kHz
SNR (dB): 100
Weight (kg): 8
Dimensions (mm): 440x90x270
Remote Control: Optional
Phono: optional
Natural aluminum finish: optional